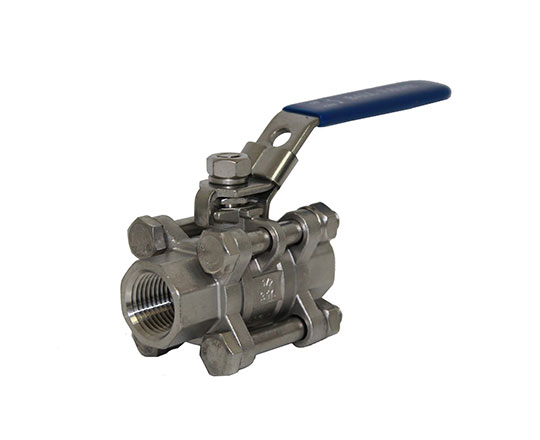 Stainless Steel ball valves are quarter turn fittings used in a wide range of fluid transfer applications. These provide stable and smooth on and off control. They are wide duty valves able to transfer gases, liquids and slurries. The valve comprises a metal body, handle, stem, pivoting ball and seals. In addition to being easy to use they can both maintain and regulate high pressure, high volume and high flow of temperature.
The seals tend to be Teflon. Located in the body, the seal presses up against the ball and as you turn the valve open or closed the valve makes contact with the seals. They maintain the water proofing ability of the valve through-out its life. Compare this against rubber seals found in standard valves, where rubber tends to degrade over time and not have as good a seal through-out its life. If the seal fails when its running, the valve leaks. It would also leak when closed, which is not good either.
Another advantage is that the full-bore ball valve has an internal bore diameter approximately equal to the pipeline internal diameter. This allows for reduced friction and pressure loss across the valve. In the open position then there is virtually no obstruction to flow. Head loss through full bore valves is almost negligible.
You'll also find with the stainless version the added benefit of resistance to corrosion with even less maintenance required, as you don't have to worry about rust and its associated maintenance.
Pacific Fittings host an e-commerce site that provides you with the best quality products possible. They offer Camlock and other fittings, as well as other products in the same niche. Their primary goal is to ensure that you are satisfied, to which end they offer competitive pricing for the quality supplied. You'll never feel that you're being taken advantage of when you choose them. Your stainless steel ball valve can be found here and can come in two or three-piece versions, depending on your application.